There's a difference between thriving and merely surviving.
I'm not unfamiliar with self-care and tuning in to my physical, emotional and spiritual needs but last week, I realized just how deeply and intimately we need to ACTUALLY listen to ourselves in order to thrive.
If you've been through trauma, then perhaps you understand what it means to live in survival mode. Survival mode entails a continuous living in defense. It is the opposite of thriving. Our body reacts as if it is being threatened, our emotions feel unsteady and our spiritual life may feel lacking.
Over the many years of regaining my mental health after being diagnosed with depression and anxiety, I've learnt the intimate and intricate art of self-care and the importance of holding true to, as well as refining our core values as we continue through life.
Things are always changing around us – this I've experienced with certainty. However, there is a constant which we keep returning back to within ourselves which I like to compare to a home of sorts. No matter where we travel and who we see on a day-to-day basis, we look forward to going back home and tucking ourselves into bed each night. I believe our emotions are no different. No matter what sways us and how far and 'distant' we may feel from ourselves at any given moment in time, it's still important that we build an inner home to return back to as a safe haven and source of immense comfort and relief. I'm typing this today from the comfort of my own home, but over the past few weeks, I've traveled to many places and gathered SO many beautiful nuggets of wisdom, that I absolutely HAVE to share them with you today.
So much has happened!
I've been taking a phenomenal course with Tal Ben Shahar on the science of happiness and a few months ago they announced they'd be hosting a retreat reunion for the students who would like to join, all the way in Florida. It would take place 2 days before the World Happiness Summit. It sounded absolutely beautiful and promising, boasting that whoever joins the retreat will have the opportunity to attend the parties at the World Happiness Summit where Tal was going to be speaking, over the weekend. I was SO excited at the prospect of attending!
Then, I discovered that the retreat fell on our special holiday, Purim. Purim is a delight to celebrate. We get dressed up, give out baskets and money for the poor, go to the synagogue and indulge in beautiful celebrations. However, because Purim is such a significant day for children, I couldn't bring myself to leave my children on that day and travel. I decided that I'd give it up for them instead. I settled with the decision to leave immediately after Shabbat ended and eventually made it for the final 5 hours of the 3 day summit in Miami.
I had to prioritize what was important to me during this time and sat down with my options, core values and needs. My children always come first and I will forever hold true to my core values of observing Shabbat and celebrating with my family on this special day. Over the past few weeks, I've traveled to Israel, California and Florida and it was important that I made the conscious choice to spend Shabbat with my family.
It was the right choice and I simply couldn't believe just how perfectly everything worked out for me! When I finally arrived at the summit, everybody was winding down and very calm. This gave me the opportunity to deeply connect, bond with and make beautiful friendships. I met Tal and after everybody left, I also deeply bonded with the staff. We took photos together, found ourselves laughing and really just enjoyed ourselves so intimately.
But there was SO much more to come..
When I arrived back home, I was hosting a mini getaway for women from a non-profit organization who all came to my house for a three-day retreat. Ironically, this retreat centered around resting, Being, good conversations, laughter, gratitude and pampering ourselves. During the same time, I also had many clients to attend to AND wanted to show up for somebody very dear to me.
I was faced with making a difficult choice, but I HAD to show up for myself and my health, amidst everything else going on at the same time. At first, I found myself confused. I was juggling SO many things at the same time, from taking care of my children, to attending to my clients, being present throughout the retreat, pampering myself as well as pampering others. I found it difficult to do exactly what I needed to do and found myself having to show up differently each hour of every day.
Then, I was met with grieving three very different deaths and had to ensure that I was present to the various losses I had just faced. During all this, my son also returned back from Israel and of course I wanted to spend quality time with him again.
Over these few days, I found myself doing SO much, while still trying to return back to that inner home which I've built over the last few years within. I just kept practicing gratitude throughout and reflected on the beauty and absolute gift of having a mind which actually works AND which can do the work. Although it was difficult for me to prioritize, I also came to recognize the beauty of the simple fact that we cannot always be there for everybody. Without any resentment, I forgave myself and set myself free from the harsh expectations of never failing anybody.
I've learnt something so, so valuable. The reality is that we will always be placed in compromised situations where we hurt others, simply by not showing up. This doesn't always mean that it is intentional. However, the real tragedy is when we are unable to show up for ourselves. If we're unable to really tune in and listen to our own needs, we affect those around us and don't end up doing as much good as we would have originally intended. We are less effective, because we are less inner resourced and hence more vulnerable during such moments.
Self-neglect is not healthy and sustainable for our well being and spending time juggling so much showed me exactly this.
I learnt that because I didn't allow myself enough sleep, I paid the price by experiencing panic attacks in the middle of the night, two nights before I had returned back home. I also experienced a panic attack on the flight due to the terrible turbulence and really struggled to sleep thereafter due to the trauma of this experience. Luckily, I had the tools to help myself get through and kept returning back to my inner home. I breathed deeply and took care of myself very profoundly during this crucial moment.
I usually give myself plenty of time in silence, during both the mornings and evenings and realized not doing this had affected my body over these few days. Although I was doing so many wonderful and enriching things which nourished and elevated my soul, my body desperately needed silence and more rest. I was shown just how holistic our health really is. We cannot simply function on physical well being alone, just as we cannot simply focus on either spiritual or emotional well being without considering the other crucial aspects of who we are and what we need.
Our bodies speak to us constantly.
Our minds do too.
Our soul has unique desires and requires of us presence and finely attuned attention, if we are to truly thrive.
This is a reminder that our primary responsibility is first to ourselves and from here, we branch outwards to help everybody else. Like a firm tree trunk, we are the solid homes and restful beds which we keep returning back to, no matter how far we've traveled, how lost we feel and how busy life gets for us.
Follow us @hopetorecharge where we share healing tips and tricks as well as upcoming events and retreats to help bring your smile to life again and allow you to live a deeper, richer and more meaningful life, just like you deserve!
Here are some pictures from my beautiful experiences over the past few weeks!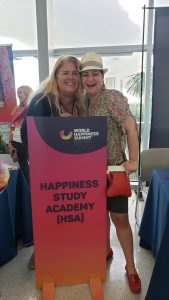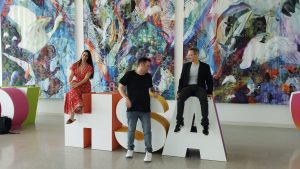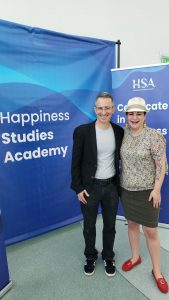 ---
Work 1 on 1 with Matana – With our 1 on 1 coaching program, you can work directly with Matana. Get a free 30-minute fitting tryout call to see if this is right for you. You do not have to walk through your mental health struggle alone. Because as always, together is better!
There is no substitute for a listening ear. Get Your Free 30 Minute, 1 on 1 Consultation Today.
https://hopetorecharge.com/1on1/
---
Sponsored by Betterhelp.com
Betterhelp.com is the world's leading provider of online therapy whose mission is to make professional counseling
accessible, affordable, and convenient, so that anyone who struggles with life's challenges can get help, anytime, anywhere.
Head here (https://Betterhelp.com/hopetorecharge) for 10% off your first month of services.
IMPORTANT: Be sure to click this link in order to get the 10% off code