It's not the people who stand on grand stages and receive accolades who are our only true heroes. The public eye may miss them, but I can guarantee you that they do live amongst us. Right now, it may be your neighbour who survives as a single mom, drifting from employee to caring mother seamlessly. It may even be your boss, who takes the time out to ask you how you're Really doing every morning. Or, it may very well be you reading this right now. There's no Nobel peace prize for people like this, but I can guarantee you that they exist, and it is because of the rare glimpses which we get of them every now and then that we remember what true hope, love, care and compassion really means.
I have such a wonderful story to share with you all today – my heart has expanded tenfold over the past few weeks simply because of it. When one comes across such a person – somebody who moves and shifts your inner world, you can't help but leave them forever changed. And I was changed. I am changed because of Abby Collins.
Last week, both Ari and I took a nice long trip up to Maine to celebrate the amazing life of Richard Jr. who tragically passed away. We wanted to meet his mom, Abby Collins and his sister, Laura Messner in person so we could hear all about Richard Jr's incredible and enriching life.
Life has a very strange way of bringing the right people together. Although I had never met Laura in person, we got really close after I interviewed her a while back on Hope to Recharge. We became as close as sisters. Recently, my inspiring mentor, Paul Cummings joined their family. Paul got engaged to Laura.
It all started three years ago when I attended a Grant Cardone event where both Sara Blakely and Jesse Itzler were giving a talk. I always wanted to meet Sarah Blakely and her husband became my mentor. At the time, I didn't know they were giving a talk there. Jesse spoke about his Build Your Life Resume program (which was a Mastermind and live online course and community) and at the Friday speech, I happened to meet Jesse in the elevator! I said "I'm joining your course" and it was through this course that I met Andy Heck. Andy and I became really good friends and he sent me his mentor's book called 'It all matters.' I read the book and it was absolutely mind-blowing. It was all about how to take action, written by a man named Paul Cummings. After I read it, I reached out to Andy and said that I would like to make contact with Paul. At the time, Paul had just had a stroke and was in Florida still recovering (today, Paul has a huge community on how to train the brain and supports a massive stroke community through his own journey). I met Paul, who eventually introduced me to Laura and her mother. Through them, I had the privilege of learning about Richard Jr's life.
When we visited the family in Maine, we watched videos of the family trips and occasions that they enjoyed together. They started a Youtube channel and we got to really know his personality and their love for each other through these special videos. In watching them, we witnessed how they absolutely adored him and took care of him in the little details like shaving his beard, travelling with him and giving him so much respect.
I never had the privilege of meeting him, but in watching these videos, I sensed a sincere-hearted and lively young man. He was somebody who never hid his feelings (this is the gift with autism had given him). When he felt sad, he expressed it. When he felt happy, he lived his joy out loud. He was also somebody who forgave others very quickly.
The incredible part?
Abby.
Abby Collins.
Abby achieved absolute greatness and devoted her entire life for Richard Jr's joy. She didn't view his disability as a hindrance and instead dedicated herself as a single mother to his wellbeing, so that she could give him the absolute best education and life possible. She felt proud of who he was as a person – loving him wholeheartedly and always making both Richard Jr. and Laura feel extra special. She supported him always, believing in him and loving every part of who her son was and even started a support group for autistic mothers, inspired by her journey with him. She always did the absolute best she could, with what she had. What struck me the most was that Abby was the epitome of living life to the absolute fullest, despite all her challenges and difficulties. She always maintained her belief in God and never lost hope and faith in both her situation and in Richard Jr. When I met Abby, I was blown away by her enthusiasm for life and her choice to never become a victim to what life had handed to her. She met us with warmth, acceptance, love and laughter, sharing stories of Richard Jr. with both eyes and a full heart of tenderness and appreciation.
Abby's story is rare indeed. It reminds me of the very people who God has chosen to do His Holy work for Him – to take care of others without complaint, to love without duty or obligation and to do all of this with a sense of joy, positivity and gratefulness. Abby is certainly one of these people.
There are no books on the Abby's in our lives. There are no Ted Talks on the single mothers and fathers who face such challenges, either. It is not the speech which one intends to hear on a grand stage or at a ceremony, but the stories of those like Abby's deserve as much, or even more commemoration for who they are and the very work which they carry out here. Abby is a true hero and inspired me, as a mother myself. Simply by watching Abby live her God-given purpose out loud and with such grace, she became my new mentor. I look up to her because of who she is and how she loved her son. I admire her because she accepted her purpose and mission here with both arms open and ready to tackle it with pure love and compassion.
Abby taught me what true love, acceptance and faith all really means.
-Matana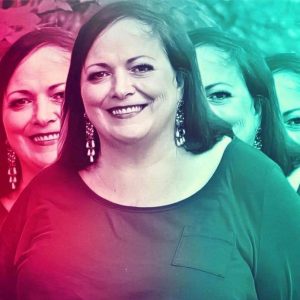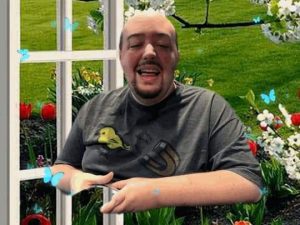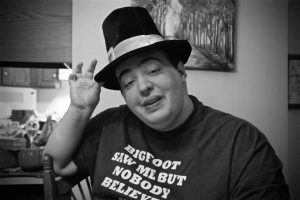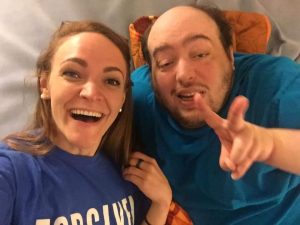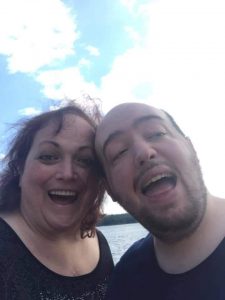 ---
Work 1 on 1 with Matana – With our 1 on 1 coaching program, you can work directly with Matana. Get a free 30-minute fitting tryout call to see if this is right for you. You do not have to walk through your mental health struggle alone. Because as always, together is better!
There is no substitute for a listening ear. Get Your Free 30 Minute, 1 on 1 Consultation Today.
https://hopetorecharge.com/1on1/
---
Sponsored by Betterhelp.com
Betterhelp.com is the world's leading provider of online therapy whose mission is to make professional counseling
accessible, affordable, and convenient, so that anyone who struggles with life's challenges can get help, anytime, anywhere.
Head here (https://Betterhelp.com/hopetorecharge) for 10% off your first month of services.
IMPORTANT: Be sure to click this link in order to get the 10% off code